Shazé is a luxury lifestyle brand known for high-end products in the home decor, jewellery and gifting segments, that retails across India. The company had been incurring revenue losses that were pegged to inefficiencies in their logistics.
BRND Studio came in to perform a thorough analysis of their system and diagnose the pain points across the supply chain. This was a service design project where we also developed recommendations to resolve inefficiencies at touchpoints across the product development, manufacturing, logistics and retail journeys; and thereby deliver a seamless, scalable customer experience.
Expertise
Systems Thinking
Service Design
UX Research
OUTCOMES
In-depth supply chain analysis to pinpoint gaps
Service maps of product development, merchandising, logistics and customer journeys
Prioritised six key areas to be addressed, and provided recommendations for each
APPROACH
We brought together heads of all the departments to create a holistic picture of the business. During this wisdom mining session, we wanted to hear each of their perspectives about the collective challenges as well as align the team on the product vision. We then synthesised outcomes to define a problem statement – To create a superlative customer experience that is scalable and leads to customer advocacy. This statement would determine our research goals and activities.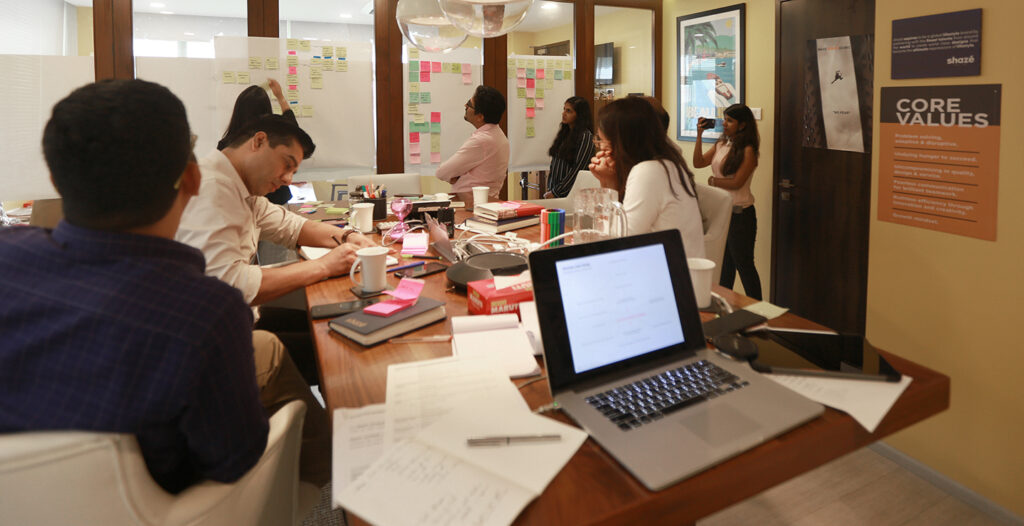 Following this, we conducted a series of interviews with stakeholders such as sales and HR teams, store managers, along with Shazé's online, in-store and corporate customers. We spent time at the stores to study the layout and retail experience, and visited the Mumbai warehouse to get a sense about challenges faced during storage and online fulfilment.
Damage reports maintained by the warehouse team provided reliable data about what was happening on the ground at various retail locations and during transport. Percent of damages and the consequent cost incurred was mapped as well as categories most damaged, where damages originated, how often damaged occured and more. Significant metrics were analysed to ascertain whether a pattern could be uncovered regarding the nature of damages.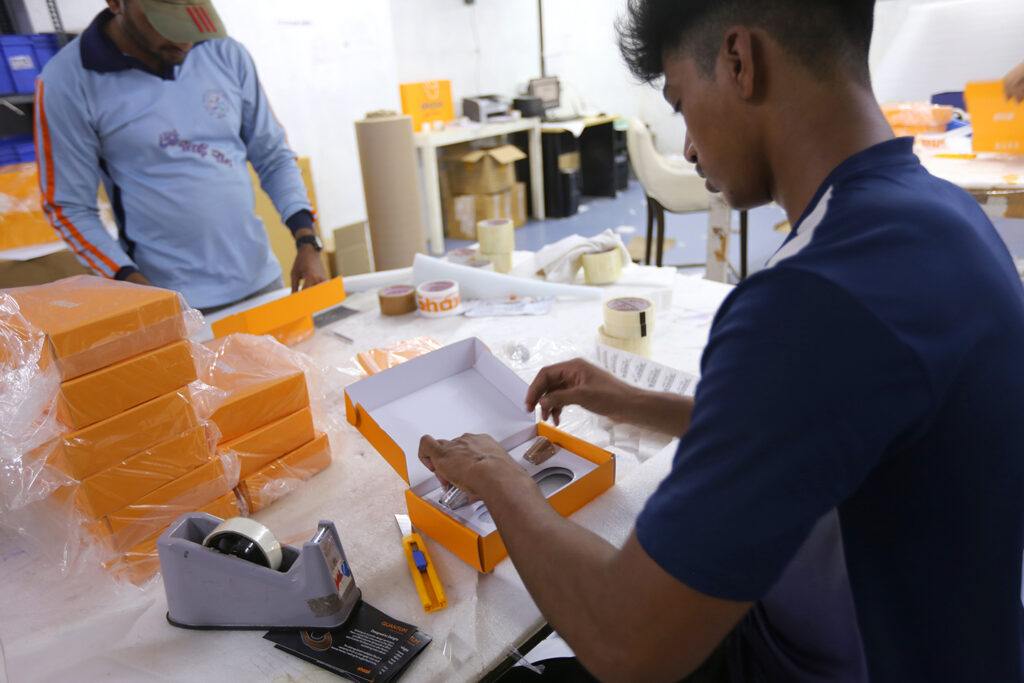 Detailed process maps helped the teams connect their individual roles to larger business objectives, as well as visualise how breaks in the system could affect customer satisfaction. Maps revealed error-prone hotspots and data loss potential and helped us ideate possible solutions. All of these insights were tagged onto the maps, further enriching the team's understanding.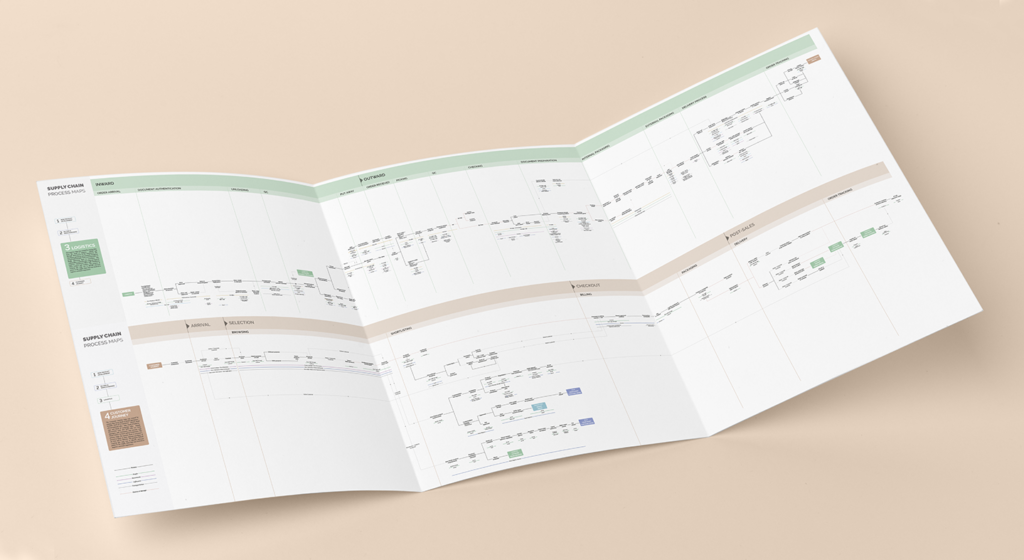 Together, we created a laundry list of areas for improvement. Challenges which needed to be immediately addressed as they were impacting other issues were clubbed together further into six categories – Planning, Process, Space Management, People, Customer Service, Documentation.
Our strategy was based on streamlining the supply chain to increase efficiency, improve employee and customer satisfaction, and consequently create opportunities to scale. Shazé's senior leadership has since shared these with the team, who are working through and implementing the recommendations.