Spark Works is an international innovation company based in Switzerland. We collaborated with them on a project for a European insurance company to explore opportunities in sustainable mobility.
The objective was to understand how one might encourage Swiss commuters to adopt alternative means of transport. Our brief was to develop mobile prototypes that could nudge people towards walking, cycling or public transport, rather than driving a car.
Expertise
UX Research
Prototyping
Product Strategy
Test Design
OUTCOMES
Research, conceptualisation and design of 2 unique mobile prototypes
Collaborated remotely with the Swiss team during lockdown
Design of 5 tests completed in 1 week
APPROACH
We looked at three approaches that could lead to behaviour change:
Rewards-based incentives
Gamifying the experience to motivate commuters
Competition and community solutions for sustainable transport
The team from Spark Works conducted primary research in Zurich, while BRND Studio undertook secondary research based on a previously defined hypothesis. Working remotely during the lockdown, both teams would convene at frequent intervals to exchange their respective knowledge.
Problem statements were drafted keeping in mind the different personas that would interact with the product. Eg. "How might we help Lena (27, rides her bike to work), to take her friend along, even though they do not cycle regularly together?".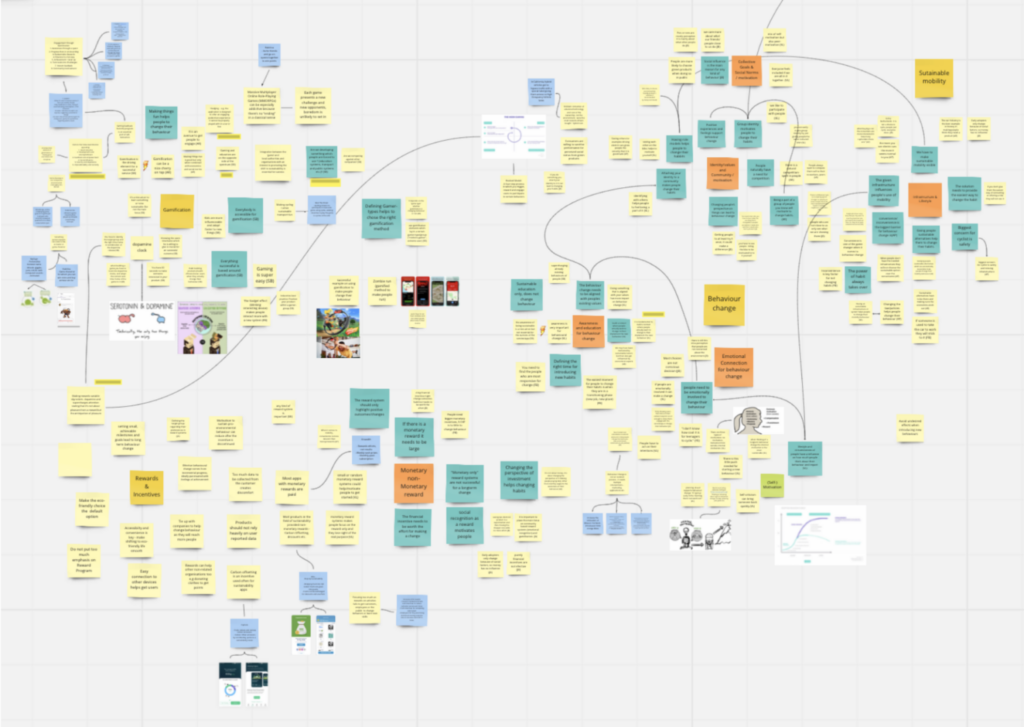 Solutions based on core learnings from the research were ideated through various exercises. The flow of solutions, nudging features, etc., each with a unique USP were explored and captured. Once each idea had been mapped out, a sketch and explanatory card were created to flesh out the concept, which was then prototyped.
Eight unique solutions were developed along with low fidelity sketches to communicate the concept. Selection criteria were defined to further shortlist solutions for testing.
Based on discussions and a competitive analysis, one concept was finalised with 2 distinct prototypes – with Maps and Community as the central focus respectively. Each was detailed, the features defined and flows mapped out accordingly.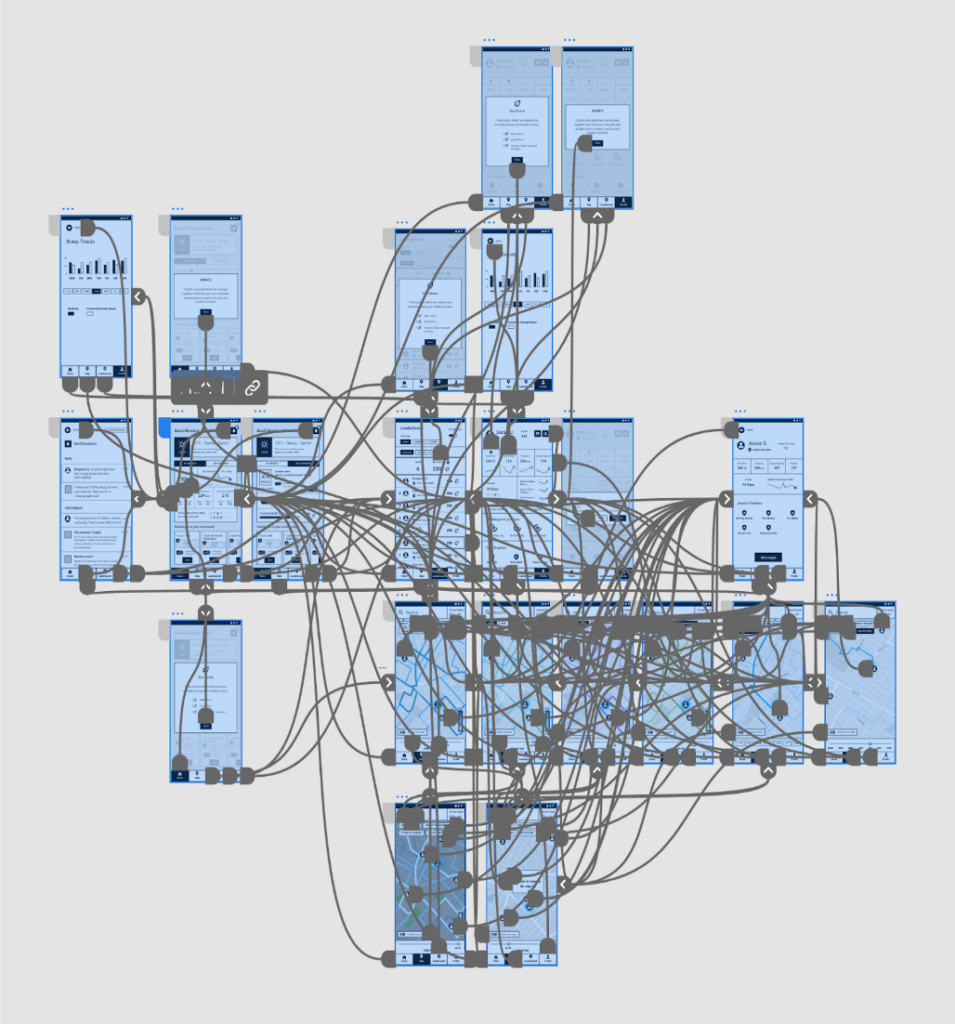 Prototypes were kept low fidelity as the objective was to extract feedback about the fundamental concept, rather than the visuals. This also allowed test participants to assume that changes could be made in the prototype. Due to confidentiality, we are unable to reproduce the prototypes publicly.
A Map-based prototype was positioned to provide users with a recommended route – the more sustainable option – by default, promoted by scenic visuals, directions to bike stands, shaded paths etc., while the alternate route would be depicted with a banal route and instructions.
A Community Prototype offered users a social component to travelling sustainably through community challenges, a leaderboard, dashboards displaying eco performance and the prospect of interacting or 'bumping' into other users nearby.
Based on the learnings gathered, the Community Prototype was more suitable to induce the behavioural change. A second round of testing with a functional prototype was planned, keeping in mind low cost and a short turnaround time. The team designed five tests with varying timelines, methodologies and requirements, and shared the plans so that tests could be conducted locally in Switzerland.
Through this close, fast-paced collaboration we were able to gather insights about attitudes towards sustainability and mobility, and learn how people can be nudged towards changing their behaviour.